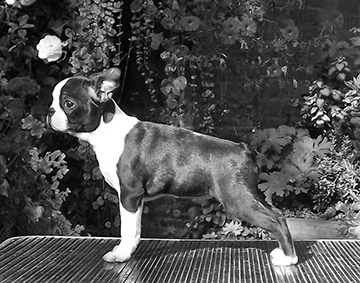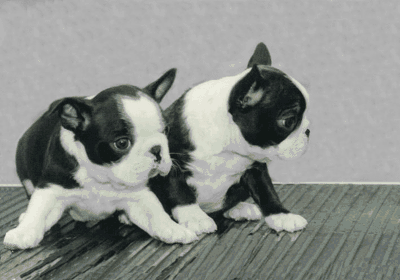 Buying a puppy
There are a number of ways of finding a healthy Boston Terrier puppy – and it's not through a free ad site on the internet!
Our secretary can advise you if any of our members have litters for sale, or you can have a look on the Kennel Club website.
Don't be afraid to ask any potential breeders plenty of questions – and don't be offended when they ask the same of you. It's all to make sure the right puppy is matched to the right owner.
What does a good breeder look like?
Someone who will

take the puppy back

if you have any problems in the future
Someone who can let you

see mum with her pups

(but don't expect the sire to always be there – you often have to travel a long way to find the best stud)
Someone who can prove to you that they have all the

right health checks

completed for their dogs
Please be prepared to wait for the right puppy... However tempting, please do not buy puppies from people who offer a delivery service (you've no way of seeing the conditions the pups and mums are being kept in) and don't be fooled into buying a puppy that is advertised as being 'rare' (Boston Terriers only come in Black/White or Brindle/White, if you need a different coloured dog, maybe another breed might a better choice?)